Crafted from highly durable ABS composite material and capable of sustaining up to 120w of lighting, the PGAU999-OP is incredibly lightweight, astonishingly durable and makes the most of every single watt used. The open face cover ensures that your lamping can shine to its fullest potential, created with wide angle uplighting for trees or important landscape objects. Paired with either the flat or curved tempered glass lens, the PGAU999-OP protects your lamp from environmental factors like moisture or debris, making it the perfect landscape lighting fixture. The PGAU999-OP uses a standard, LED-ready medium base socket, which allows the choice between PAR or BR reflector light bulbs, including AQLIGHTING'S wide variety of energy efficient LED lamps, so you can cut power costs down to practically nothing without sacrificing light output.
WireGuard™ Bushing
Featuring a WireGuard™ bushing, our in-ground well light has an additional level of protection to help avoid any accidental sheering of your wiring. The included wiring is a 3' heavy duty SJTW cable that runs out of the side of the fixture at its base for easy in ground installation. But if piping is more your thing, the wireguards can be removed to make way for conduit pipes.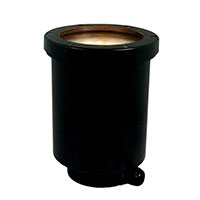 Commercial Grade In Ground Well Light
Our in-ground well light is made from such high grade ABS composite material that it will be resistant against rust or corrosion
UL Certified Medium Base Socket
LED ready, the PGAU999-OP in-ground well light utilizes a UL Certified Medium Base socket, which is compatible with our line of PAR20, PAR30, and PAR38 bulbs.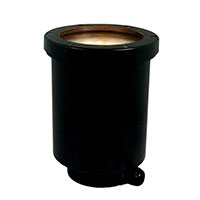 Durable Weather Resistance
The PGAU999 well light is constructed with durable materials and designed to withstand harsh weather conditions. Made from high-grade ABS composite material, this well light is resistant to rust and corrosion, ensuring its longevity in outdoor environments. With its weather-resistant design, you can trust that the PGAU999 will maintain its performance and aesthetic appeal, providing reliable illumination for your landscape even in challenging weather conditions
Included:
1 X

PGAU999 Fixture

1 X

Open Cover

1 X

Tempered Glass Lens

1 X

Unit Gasket

1 X

Glass Gasket

6 X

Shade Screws

1 X

18" SJTW 16 gauge Cable

1 X

Wire Through Assembly
Warranty
One year limited warranty against defects in construction.
| | |
| --- | --- |
| Body Material | ABS Composite |
| Cover Material | ABS Composite OR Cast Brass |
| Voltage | 120V AC |
| Socket Type | E26 Medium Base |
| Bulb Type | PAR20 / PAR30 / PAR38 / BR |
| Power Rating | 100w Max |
| Mounting | In Ground / Below Grade |
| Wiring | 3' SJTW 3X16ga (factory installed) |
| Dimensions | See Below |
| Certifications | cULus Listed |
| Fixture Weight | 3.69 lbs. |
Specification Sheet Download
Product Dimensions
%%Panel.PGAU999Accessories%%
Frequently Asked Questions
In Ground Landscape Well Light
What purpose does the second access point in the base?
There are (2) 1/2" NPS female ports on oppisite sides of the fixture. 1 port comes with a 1/2" NPS threaded plug and the other port has a 1/2" cable gland with a SJTW whip. Both the plug and the gland can be removed so that you can install 1/2" male terminal adapters for conduit applications.
Are there any installation protocols or things to look out for when installing this fixture in a garden or a place with wet soil?
To start, well lights are NOT underwater lights, never install them where water gathers. They should be installed in a manner where water drains away from the fixture. This may require installing them surrounded in a bed of gravel and the top edge should never be below grade.
%%Panel.PGAU999-OP%%