| | | | | |
| --- | --- | --- | --- | --- |
| Top-Spec Epistar LEDs | 18 Gauge Heavy Duty Wire | Gold Wire Welding | Precision Capacitors | Standard 8 amp Rectifiers |
ROPE LIGHT MUST BE UNCOILED BEFORE CONNECTING TO POWER
CONNECTING TO POWER WHILE STILL ON SPOOL WILL RESULT IN DAMAGE TO THE PRODUCT AND/OR FIRE,
AND WILL VOID THE WARRANTY ON YOUR PRODUCT.
AQLIGHTING is excited to bring you this new, exclusive Endura rope . It has been completely redesigned using the highest quality components on the market, featuring the new and improved 513 Epistar diodes for maximum longevity and performance. We spared no expense designing the Endura Rope series to make it the best LED rope light you can buy. Brighter, better light coverage, more vivid colors, increased durability, and we back it up with a 5 year indoor warranty or a 3 year outdoor warranty. This cool white LED rope light comes standard with factory-attached power cord and end cap but is offered with additional accessory kits to allow you to cut and modify your LED rope light to suit your exact applications. The tube is treated for UV exposure to resist discoloration.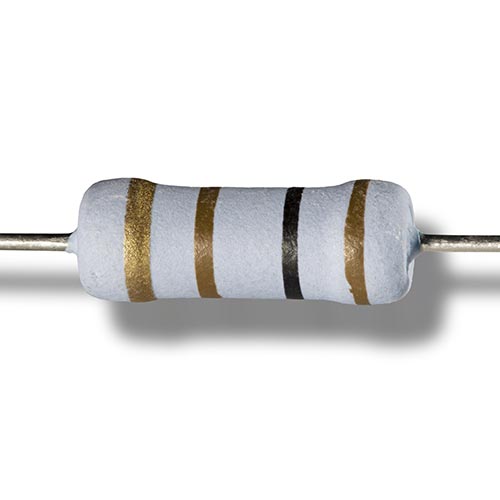 PRECISION CAPACITORS
Standard capacitors use 470Ω – Precision capacitors use 620Ω (Ω= ohms)
Low temperature coefficient
Excellent high frequency performance
Operating ambient temperature -55°C to +155°C So the resistor will remain stable under all conditions.
Greater moisture resistance
Basically, the PRECISION CAPACITOR will greatly increase the lifetime of the rope.
GOLD WIRE WELDING
SUPERIOR—electrical conductivity, thermal conductivity, mechanical properties, curvature, breaking force, corrosion resistance, chemical stability
Rope light has thousands of connections so gold wire welding is a superior process that will dramatically increase the lifespan.
HEAVY GAUGE COPPER WIRE
We use 18 gauge copper wire which can be loaded up to 1500 watts. Standard 20 gauge has a maximum of 880 watts.
Equates to more stable conductivity for a longer lifespan.
A thicker wire is also more durable so you will have less problems due to manipulation.
The Epistar Diode
This rope light features the new super bright Epistar LED, making it the most impressive rope light you can buy.
Founded in 1996, the Epistar LAB of Taiwan is firmly established as the world's leading LED supplier and is continuously exploring new possibilities.
Made of the worlds most efficient, high-strength red and blue LED's.
The Epistar diode is so powerful, competitors won't even know who made it.
Accessorize:
Everyone uses rope light differently so we've created 3 accessory kits to better cater to our customers. Every roll of our LED rope light comes out of the box ready to go, but should you require the ability to create multiple smaller runs from your spool, you'll need more than just the basic roll.
*The standard kit comes already installed with your LED rope light spool. The premium and deluxe kits comes as a separate accessory bundle.
Standard Kit
Includes:
LED Rope Light 150' Spool
1x 2Ft 2 Wire Power Cord (Attached)
1x 2 Wire Power Connector (Attached)
1x 1/2" End Cap (Attached)
Premium Kit
Includes:
LED Rope Light 150' Spool
2x 2Ft 2 Wire Power Cord

*

2x 2 Wire Power Connector

*

2x 1/2" End Cap

*

100x Mounting Clips
Deluxe Kit
Includes:
LED Rope Light 150' Spool
3x 2Ft 2 Wire Power Cord

*

2x 6Ft 2 Wire Power Cord
5x 2 Wire Power Connector

*

5x 2 Wire Invisible Splice Connectors
5x 1/2" End Cap

*

150x Mounting Clips
How to Cut Rope Light
For information on how to cut 120v rope light, click here for our exclusive, in-depth guide
Material
UV-Protected Clear Flexible PVC
Voltage
120V AC
Diode Type
513 Epistar Diode
Power Draw
1.12w per foot
Light Output
~130 Lumens per foot
Color Temp
Cool White 5500K
Dimming Capacity
5% - 100%
Cut Marks
Every 30"
Rectifier Capacity
8A
Max Run
150ft
Dimensions
1/2" Diameter X 150'
Certifications
cETLus Listed for Indoor/Outdoor Use
(5006083)
Specification Sheet Download
Dimensions Diagram
%%Panel.LEDRopeLightAccessories%%
Frequently Asked Questions
Outdoor Commercial Grade Dimmable LED Rope Light, 120V IP65 WaterProof Endura Series
Can this be cut for different lengths?
The Endura Series Rope light can be cut every 30". There is white printing to indicate the spots where it is safe to cut.
What is the diameter of this rope light?
The Endura series rope light has a 1/2" diameter.
Can you use a standard 110V wall dimmer for these lights?
Yes as long there the dimmer is LED compatible and has enough capacity to handle the wattage.
Can end caps and starter cords be purchased separately and at what cost?
Yes, 2' power cords are $8.99, 6' power cords are $11.99 and end caps are $0.95. These pages are not currently up on the Amazon site. It would be best to contact Amazon directly to help with the transaction.
Where were these made at?
This rope light was made in China per AQ Lighting's manufacturing specs.
What is the total length?
The total length of the Endura Pro Series rope light is 150ft.
Do you have to use a special dimmer with this product? Does have any recommended style dimmers to use?
Any dimmer designed for CFL or LED light bulbs are compatible. We recommend the Lutron DVCL or the Legrand Wattstopper RHCL453PTC. The Lutron will be able to dim up to 150 watts of LED lighting and the wattstopper can go up to 450 watts. For more info, please call the AQLighting Group technical department at 800-865-7221.
What is the difference between standard and premium kits??
The standard kit comes with 150' of rope light, 1 factory attached power cord and 1 factory attached end cap. The premium kit includes 150' of rope light, 1 factory attached power cord,1 factory attached end cap, 1 additional 2' power cord, 1 additional end cap and 100 mounting clips. For more in depth information please call the AQ Lighting tech department at 800-865-7221.
Can I hang items from the Endura Rope Light? Ex: Plant Pots, Signs, etc.
No, all rope light should be supported minimally every 15' and should never be used to support other objects.
Is there a way that I can split the Endura Rope into two separate runs?
We do not offer a "Y" splitter however, we do have accessories like "T's", "X's" and even multi connectors.
Can the center-most portion of the Endura Rope Light be submerged in water?
No, Endura rope is IP65 which means that it can handle outdoor weather conditions but it can never be submerged.
Customer Submitted Photos
Indoor Pool Installation
Outdoor Tropical Tree Design
Warm White Kitchen Installation
Patriotic Spiraled Flag
How to Cut Rope Light
How to Install Power Cord
How to Install Compression Connector
How to Install Clear Connector
How to Install End Cap
How to Install Invisible Connector
Rope Light Accessories Guide
Troubleshooting Rope Light Accessories
Troubleshooting Rope Light Power Cord
Troubleshooting Rope Light
Replacing a Section of Rope Light
Tips and Tricks on Mounting Rope Light
Tips on Rope Light Connectors