N.S.C. System Connection Example
The AQLIGHTING Exclusive Solid Brass Low Voltage Landscape Lights. Full illumination with the magnified convex glass. This brass fixture designed with our Exclusive Solid Brass Swivel that will adjust to your landscape needs instead of you adjusting to the outdoor fixture. Finishes: black, verdi, rust and bronze. Black and verdi are the best colors for discrete outdoor lighting for gardens. Pair this fixture with one of our range of MR11 bulbs to suit your lighting needs. This spotlight is constructed from cast brass, which has the durability, longevity, and value that other materials will not, and it has the maximum life in an outdoor spotlight. Great for general lighting, trees, flower gardens, accent lighting, security lighting, and the uses are endless. Includes a FREE Super Stake.
Cast Brass Construction
Made from high quality highly durable cast brass, our mini outside spotlights can withstand the harsh elements of the great outdoors.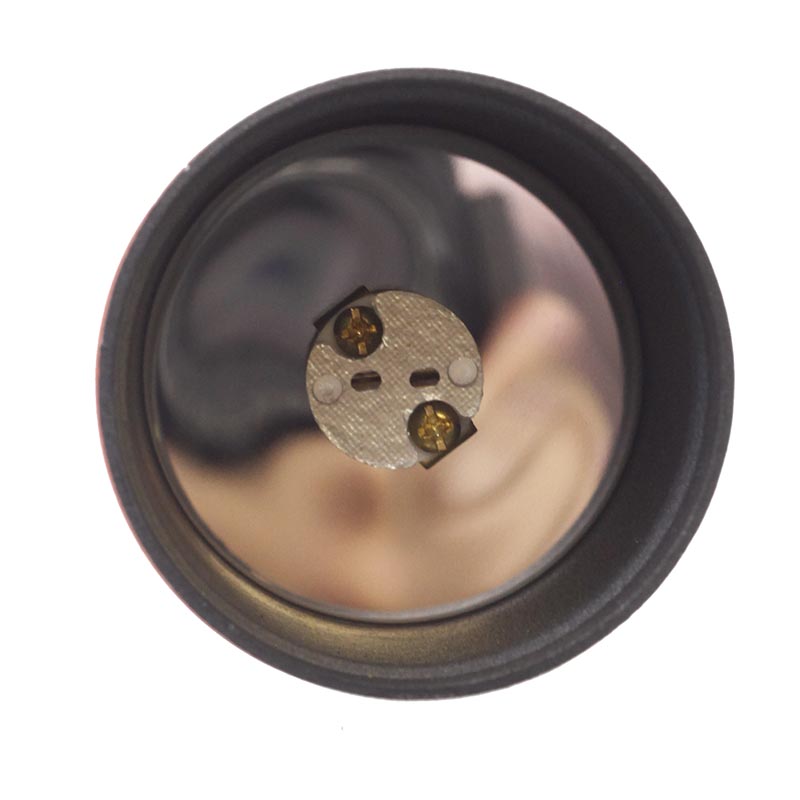 UL Certified GU5.3 JC Bi-Pin Socket:
LED ready, the PSDX108 directional LED spot light uses an outdoor-rated GU5.3 Bi-Pin socket, which is compatible with AQL's line of energy efficient LED MR11 light bulbs.
RGBW LIGHTING
Set each fixture as its own individual zone, or control all the fixtures at once, the RGBW control allows you to set up to 4 different zones of control for customized light displays.
The W in RGBW gives you full control to set the hue of white anywhere in the range of 2700k to 6500k, allowing you to add to your current outdoor lighting without fear of mismatched bulb coloration.
The RGB allows more than just the red, green, blue -- use the remote for a full range of colors! Enjoy red, white, and blue for the 4th of July and orange, purple, and cool white for a spooky haunted house. The color possibilities are endless!
No Splice Connection NSC
Install your entire landscape light system without wire strippers, AQLighting's NSC system saves you installation time and effort.
Each connection from the fixture, to the jumper, to the power cord, to the transformer is tool free - saving excessive labor and making it simple for the average homeowner to personally update their own lighting.
A light system that expands with ease, the NSC can add another fixture by simply connecting another jumper or t-connector. It is that simple.
Warranty
One year limited warranty against defects in construction.
| | |
| --- | --- |
| Material | Cast Brass |
| Voltage | 12V |
| Socket Type | UL Certified JC Bi-Pin (E230758) |
| Bulb Type | MR11 |
| Power Rating | 35w Max |
| Mounting | Ground or Surface |
| Fixture Weight | 0.65 lbs. |
Dimensions:
%%Panel.OutdoorAccessories%%