Install raw copper pathway lights yourself with AQLighting's DIY pro pack, and experience the enhanced appearance of your home. With this strong, raw copper China Hat shade style area light kit the 3 fixtures can be alternately placed along a walkway or side yard entrance for a zigzag lighting pattern. This will not only visually provide physical safety, but also create a clear visual that naturally directs guests along a desired path. In addition to the stunning, raw copper area lights this kit includes 3 warm white 12v LED JC BiPin clusters, 3 11" raw copper stems, 3 gen stakes, a 60w outdoor transformer, and 100ft of 16 gauge direct burial cable. The essentials to completely redefine the visual walkways of your home are included in this easy to install landscape area lighting kit.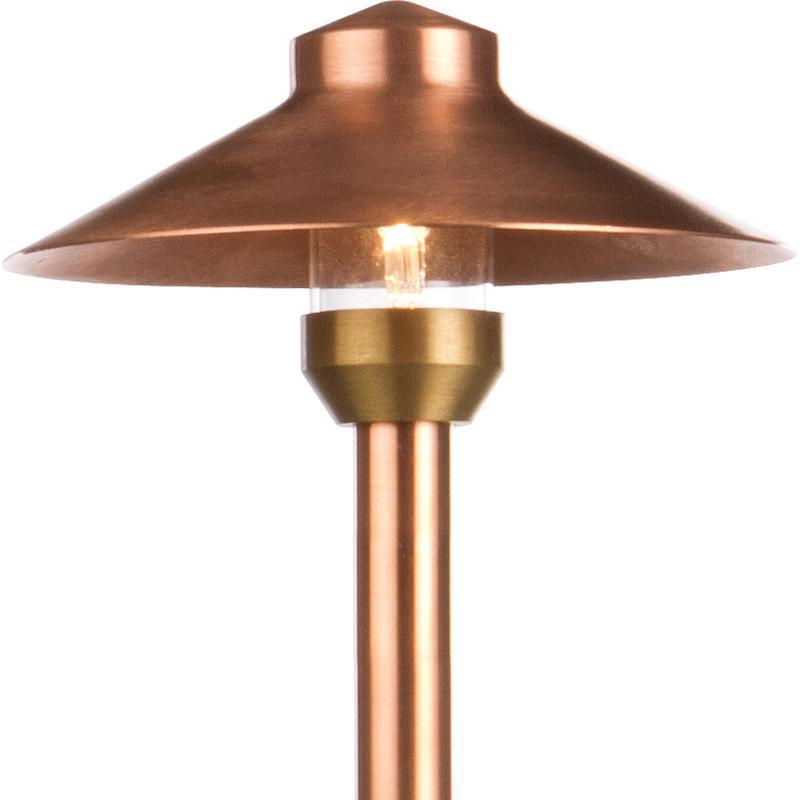 Designer Style, Strong Material
The China Hat shade style provides flare to the traditional area light design
The shade is 6" in diameter and sits upon an 11" stake.
Raw copper resists rust or corrosion, so the material is built to last.

Enjoy unique patina in deep browns or coastal greens that will never fade or chip

Unique socket and post design for seemingly effortless bulb replacement and shade installation.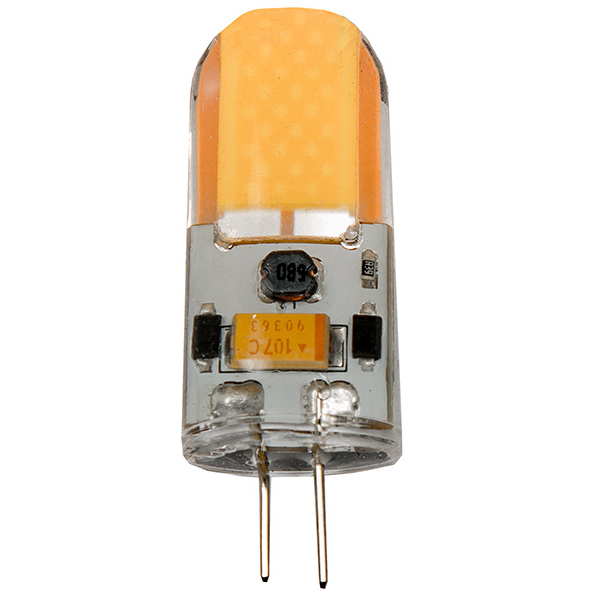 Warm White JC BiPin 12v
Soft, 2700k enhances the curb appeal of homes with stone paths or concrete entryways.
Rated to glow for over 25,000 hours, this JC BiPin only draws 2.3w of energy to produce the equivalent of over 50w of light.
Coated in acrylic, the bulbs are protected from weather, sprinklers, and outdoor moisture.
Recommend coloration for landscape designs with flowering succulents, mulched garden beds, and brick walkways.
Transforming You Lighting
Allow the sun to control your lighting to avoid setting timers or wasting energy
Outdoor rated, 60w transformer is designed for low voltage LED landscape systems.
Built in photocell allows your lighting to automatically turn on as dusk arrives.
This heavy duty, ABS transformer also has a power breaker to protect it during a potential electrical surge.
Included:
3 x

12V 2w Warm White LED JC Bi-Pin Cluster

3 x

Raw Copper PASH-L-212 Shade Assembly

3 x

11" Raw Copper Stem

3 x

Gen Stake (12V only)

1 x

60w Transformer

1 x

16ga Direct Burial Cable
Warranty
One year limited warranty against defects in construction.
Solid Raw Copper and Raw Copper Tube Construction for the Longest Lasting and Highest Quality Fixture
WireGuard™ Bushing Protects the Wires from Shearing
UL Approved JC Bi-Pin Socket with 24" 16ga High-Temp Leads with Bare Copper Ground Wire
New Socket / Post Design Allows for Easy Bulb Replacement without Dismantling the Shade
Clear Tempered Glass Shield Diffuser
Patna Ages to a Beautiful Finish
Area Light Specifications
| | |
| --- | --- |
| Material | Raw Copper |
| Voltage | 12v |
| Socket Type | UL Approved JC Bi-Pin |
| Bulb Type | LED JC Bi-Pin |
| Power Rating | 50W Max |
| Mounting | Ground / Surface |
| Weight | 2.15 lbs |
Dimensions
%%Panel.OutdoorAccessories%%
Product Showcase - PASH112-RC
Ways to accelerate the Patina Effect on Raw Copper Fixtures
How natural Patina and accelerated Patina looks on Raw Copper Fixtures
Tips on removing oxidation from your Raw Copper Fixture