Includes:
1 X

LED Rope Light Christmas Tree

1 X

Power Connector (Controller, Power Cord or Jumper)
Dazzle the competition with AQLighting's Christmas tree motifs. Whether you live on Candy Cane Lane during the month of December or enjoy making holiday scenes with festive lighting, our Christmas tree motifs are a fun addition! With dynamic light effect capabilities, our Christmas trees can shine bright or blink with the rest of your lights.
3 Wire Controller:
Our multi-function controller is capable of producing 7 different modes which includes: in-wave, sequential, slo-glo, sparkling/chasing, fade on/off, sparkling, steady burn and a combination setting that goes through each mode in a cycle.
Versatile Power Cord:
Using separate power cords allow you to set lighting effects individually to each of your tree motif. If you want some of the LED trees to have a chasing effect while the others remain a solid color, it is now possible to do so using our power cords!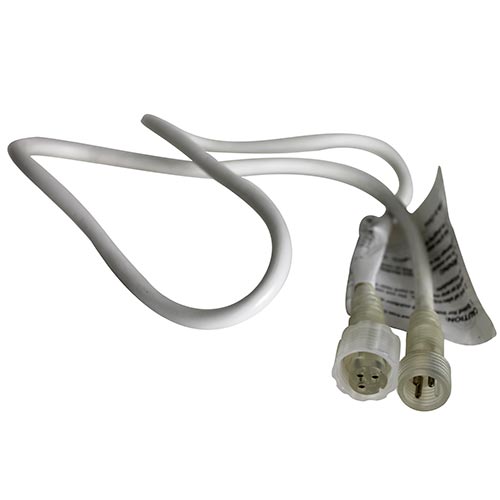 Specialized Jumper Cables:
Use only 1 power cord and effortlessly link your christmas tree motifs together with other 3 wire rope light motifs and create a complete christmas light set using our specialized jumper cables. Please note that if you want each motif to have different lighting effects, it will require a separate power cable to work.
| | |
| --- | --- |
| Voltage | 120V AC |
| Material | Iron Frame w/ UV-Protected PVC Tubing |
| Rope Light Type | 3 Wire |
| Diode Type | F3 |
| Power Draw | 48w Max |
| Diode Count | 888 per Motif |
| Color Temperature | Cool White/ Red and Green |
| Dimensions | 31.5" W X 59" H X 31.5" D |
| Certifications | Outdoor Rated |